Peru, Machu Picchu and the Galapagos ~
Culture, Cuisine and Adventure with My Trip Coach
We have put together a very unique, small group trip that includes immersive experiences, local boutique hotels and a 4 night cruise on a private luxury catamaran in the Galapagos.  The detailed itinerary is below!
DAY 1, FRI, AUGUST 31, 2018  
ARRIVAL IN LIMA
Upon arrival at Lima airport, a representative from our company will be waiting for you and will assist you to your hotel in the same airport Wyndham Airport hotel.  One night, at Junior Suite room.  Buffet Breakfast and local taxes included.
(-/-/-)
DAY 2, SAT, SEPTEMBER 1
FLIGHT LIMA TO CUSCO AND CUSCO CITY TOUR
After breakfast, your transfer man will pick you up at the hotel and will take you to the airport in time for your flight to Cusco.  Arrive to Cusco, reception at the airport and transfer to your hotel.  Balance of the morning free to get adjusted to the altitude of the city.
PM: You will start your tour visiting the Coricancha, also known as "The Temple of the Sun" (Quri Kancha 'Golden Temple'), which was built by the Inca Pachacutec (1438 – 1572) and at the arrival of the Spaniards became the basis for the construction of the Santo Domingo Convent. Then visit the Cathedral, the most imposing monument in the Plaza de Armas. You will continue your tour to the fortress of Sacsayhuaman, one of the most emblematic buildings of the Incas (located just minutes from town center) built by the Inca Pachacutec in the fifteenth century. Continue to Quenqo, located 4 kilometers from the city of Cusco.   Quenqo is an archaeological complex of mainly religious use where it is believed agricultural rituals were performed. Finally get to know Puka Pucara, located 7 kilometers from the city of Cusco.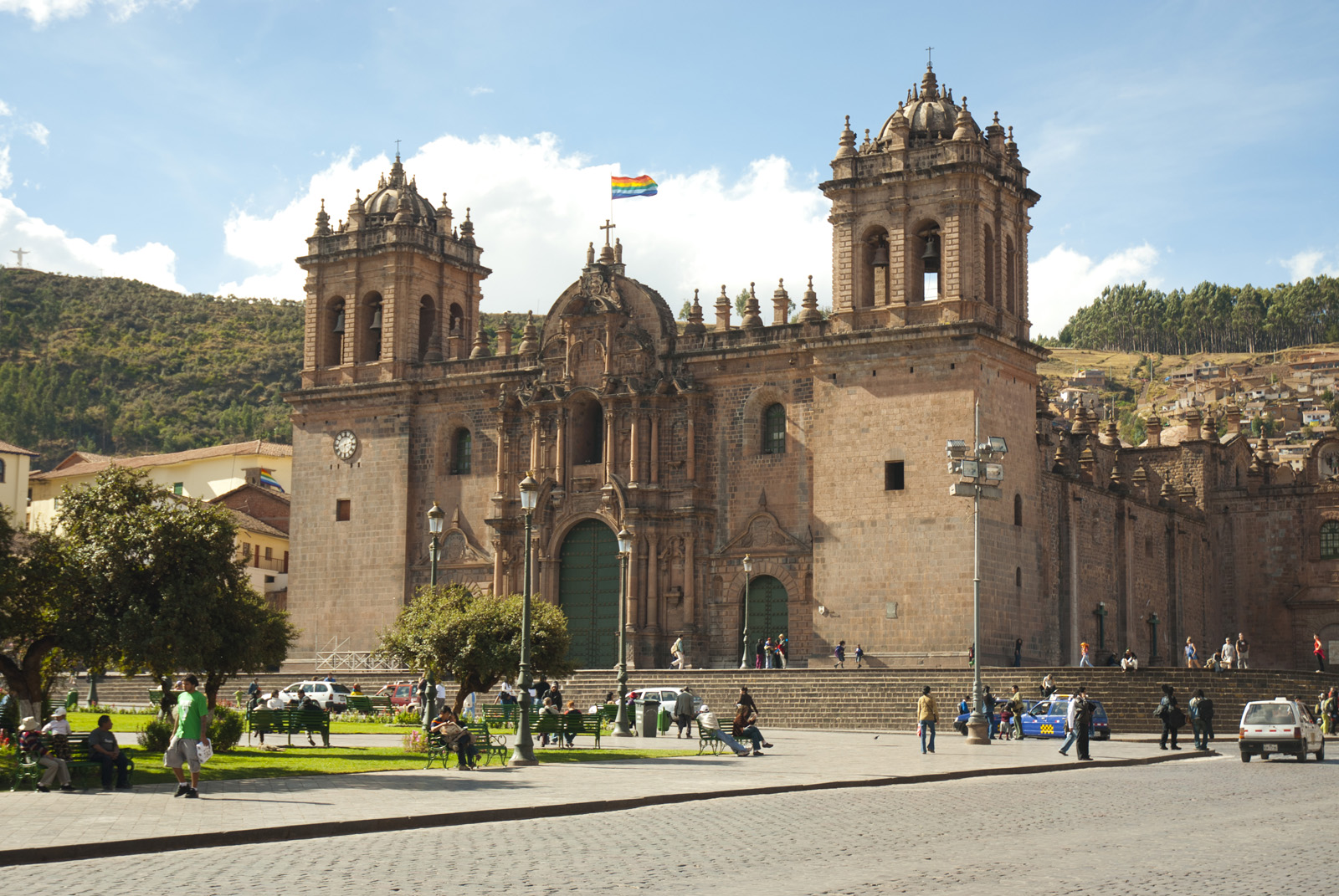 Puka Pucara, which means "Red Fortress", was an architectural complex of alleged military use with multiple spaces, plazas, baths, aqueducts, walls and towers, and it is believed the entourage of the Inca used it while he rested in Tambomachay. Return to the hotel. Two nights at Costa del Sol Cusco hotel. Two nights in Colonial Room. Buffet breakfast and local taxes included.
(B/-/-)
DAY 3, SUN, SEPTEMBER 2
CUSCO / SACRED VALLEY/ CUSCO
After breakfast, your transfer will pick you up at the hotel and will take you to the Sacred Valley.   On the way you will visit Awanacancha Textile Center that recovers traditioanl Andian textiels. The objective is to protect and disseminate our cultural heritage, in this case represented by the original varied and rich textile tradition of Peru.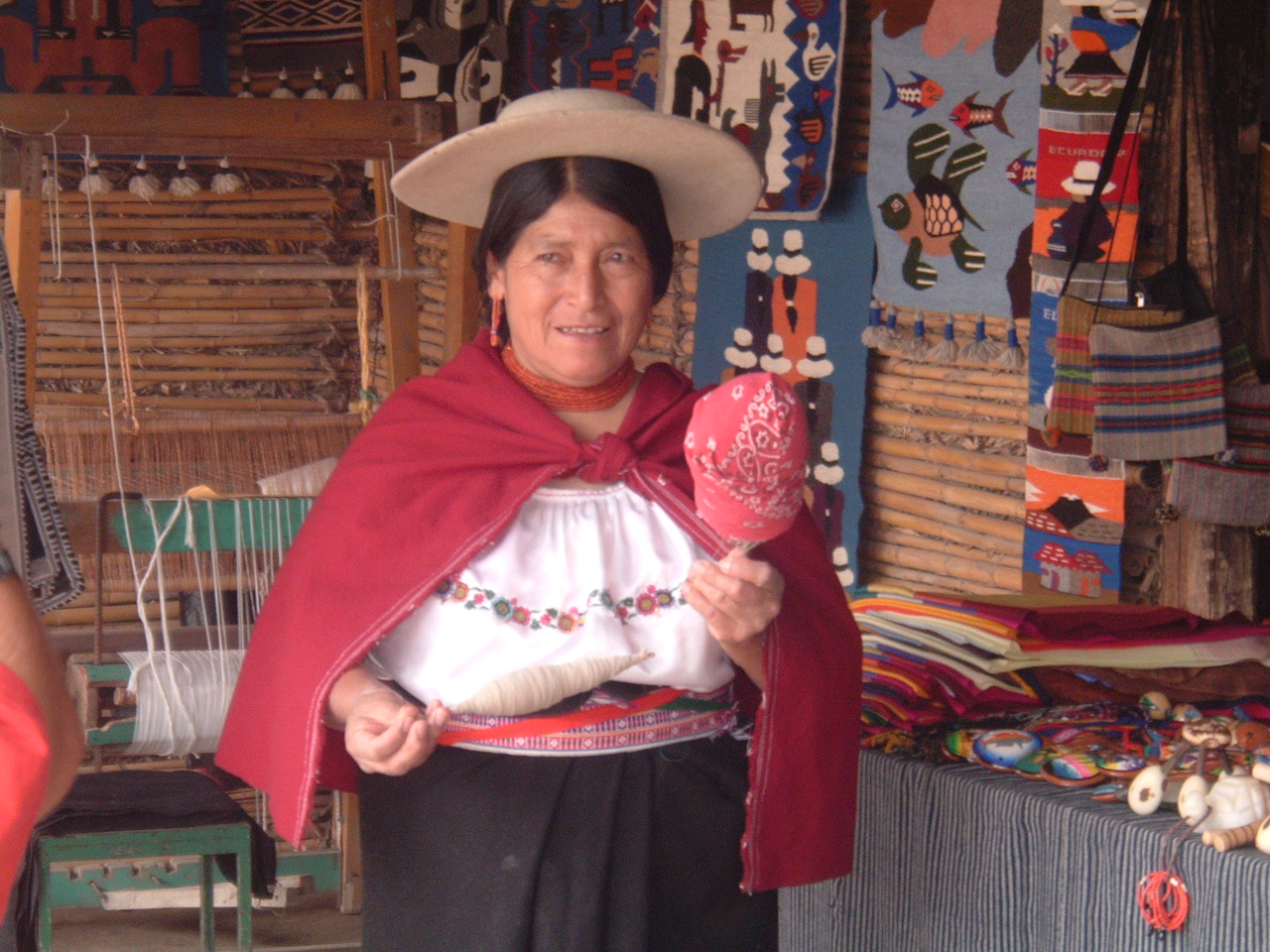 Continue to the Pisac Markets, which was the place of reunion for all artisans of the region to get together and exchange or buy and sell their products.  It is a favorite destination for visitors from all over the world who don't want to miss the opportunity of enjoying the colorful ambience in this marketplace.  Lunch will be served at Hacienda Sarapampa.  Opened to visitors in 2015, Hacienda Sarapampa offers a unique vivential experience in a working farm where you can learn fisrt hand about the Cusco Giant White corn and its production, the hacienda life and delight yourself with a Farm to Table lunch while you enjoying the surrounding landscape of the farm and the Sacred Valley.
Next, you will visit the Inca fortress and citadel of Ollantaytambo. This fortress was believed to be constructed in order to guard the entrance to this part of the valley and protect it from possible invasions of tribes from the jungle lowlands. Ollantaytambo also features the vestiges of the town built by orders of Inca Pachacutec, and thought to be not only a strategic military place to control the Sacred Valley of the Incas but also for agricultural and religious purposes.  Additionally, this place is a ceremonial center dedicated to the purification and worship of water with 150 steps built with perfectly carved stones. After the visit, transfer back to your hotel in Cusco City.
(B/L/-)
DAY 4, MON, SEPTEMBER 3 
CUSCO/ SACRED VALLEY/ MACHU PICCHU  
This morning, you will be transferred to Ollantaytambo's train station, located close to the site where the old Inca hanging bridge crossed the Urubamba.  Onboard the VISTADOME train you will move along the tracks following the river's course into the jungle lowlands to Aguas Calientes a.k.a. Machu Picchu Pueblo (a 2-hour ride). This is the last stop before getting to the famous archaeological complex.  Find crafts, books, restaurants and array of hotels in this buzzling town. The bus zig-zags up the steep side of the mountain for nearly 20 minutes. The prehispanic engineering marvel unveils itself gradually; this was the site Pachacutec Inca (1438-1572) chose as royal retreat and where his "malqui" or mummified remains were to be worshiped. Machu Picchu or "Old Mountain" is a UNESCO World Heritage Site and one of the New Seven Wonders yet the traveler senses a beauty unmatched by these or any other title. How was such a work accomplished? Granite stone buildings that seem to naturally sprout from the earth instead of being constructed on it. Andean mountain aesthetics can truly be appreciated at Machu Picchu; explore the site at your own pace. Visit the Royal Mausoleum or take the path to the Inca Bridge, or the central flight of steps to reach Intihuatana. Or simply contemplate the sacred geography all around; the Urubamba nearly encircling the site and Mount Salkantay ("Wild"), overlooking the citadel from the southeast. Enjoy the evening train back.    Buffet Lunch at Tinkuy Restaurant – Sanctuary Lodge hotel
In the afternoon, shuttle bus down to Augas Calientes town to overnight in Aguas Calientes town.   Accomodation at Inkaterra Machu Picchu Pueblo hotel.  One night in Superior Deluxe room, Buffet Breaksfast lunch and dinner is included this day.
(B/L/D)
DAY 5, TUE, SEPTEMBER 4
MACHU PICCHU / CUSCO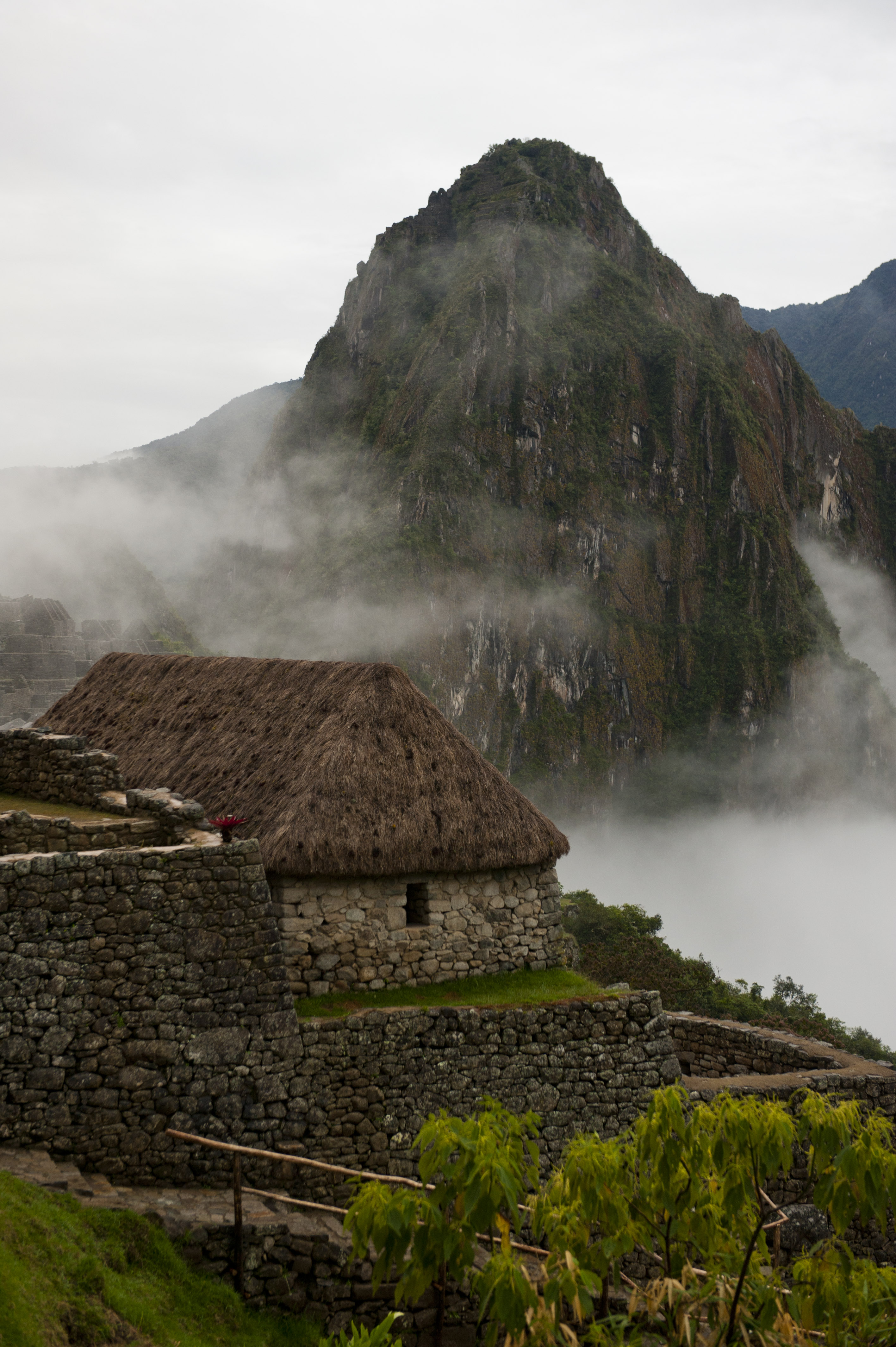 Early wake up and get on board the shuttle bus that will take you up to Machu Picchu citadel.  Begin a complete guided tour of the Inca citadel, taking in an approximately 3 hours guiding.  After a thorough visit, have time to climb up the Huayna Picchu Mountain (entrances tickets are included in the overall cost, and tickets should be purchased ahead in advance considering there is a limited capacity of 400 passengers per day).  From here, appreciate magnificent views of all of Machu Picchu, the valleys and mountains that surround it.  You can also visit the Temple of the Moon or the impressive Inca bridge.    After this visit, return to Machu Picchu town (known before as Aguas Calientes).   Take the train back to Cusco or Ollantaytambo.  Upon arrival to the train station, you will be transferred to a private vehicle back to your hotel.   Accommodation at Costa del Sol Cusco hotel.   One night in Colonial room.  Buffet Breakfast, and local taxes included.(B/-/-)
DAY 6, WED, SEPTEMBER 5
CUSCO TO LIMA AND GASTRONOMY DAY WITH CITY TOUR
Early in the morning, transfer to Cusco airport to take your flight back to Lima
Full day gastronomy tour in Lima with City tour of Lima Colonial & Modern 
Upon arrival to Lima, reception at the airport by our representative and transfer to your hotel to leave and to refresh yourself.  Following after, you will be part of a Gastronomy experience.   Enjoy a gastronomic space of participative cuisine where you will learn how to cook in a simple way in a Social environment and fun the different dishes of Peruvian gastronomy.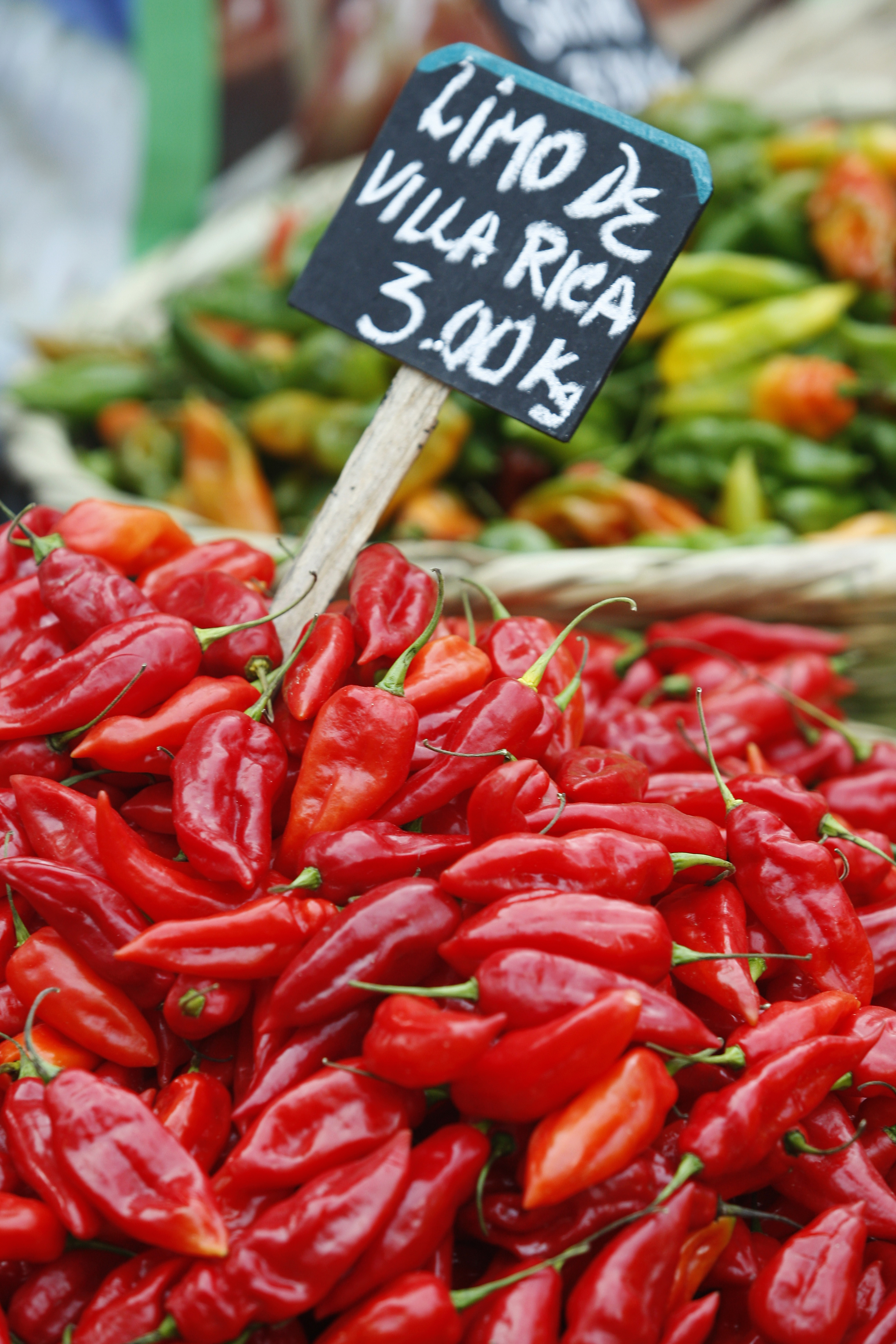 After cooking you will go to the table to eat what you have prepared.  At that point, you will mix the experience of a class with restaurant service.   Special emphasis will be placed on the history of Peruvian gastronomy, and the influence of other kitchens and how we have come to have one of the most important gastronony in the world. Services include:  Cooking lessons where you will learn to prepare traditional cebiche, lomo saltado and you will try fruits of the region.   At the end of the lessons you will receive as souvenir's, apron, receipt with the ingredients of the dishes you have prepared, soft drinks included.  A culinary souvenir which could be, for example, a bottle of oil Extra virgin organic olive.   This experience does also include an introduction tour by a local market where passengers will learn about local products coming from Peru different regions.
In the Afternoon, a half day tour you will visit the town of Lima, recognized by UNESCO as a World Heritage Site.   Visit the Cathedral of Lima,.Following after, visit the San Francisco Convent with its catacombs.  Then you will be transferred to the districts of San Isidro and Miraflores, two old neighborhoods full of history that have been become exclusive urban areas due to their important commercial, financial and tourist locations. Finally visit the "Parque del Amor" (Love Park), nestled in the cliffs of Miraflores which boasts a spectacular view of the bay of Lima.  After the tour, you will be taken back to your hotel.   Accommodation at Casa Andina Select Miraflores hotel. in Superior rooms.  Buffet Breakfast, lunch and local taxes included.
(B/L/-)
DAY 7, THU, SEPTEMBER 6
DEPARTURE FROM LIMA TO QUITO
At the appropriate time, transfer to the airport to take your international flight to the city of Quito, Arrival around midday, meet and greet with your bilingual guide; then transfer to the boutique Hotel Patio Andaluz located right in Quito old twon. One night, including breakfast, hotel tax and service charge. you will have time to freshen up at the hotel before we start the Quito city tour with lunch at restaurant Pims located at the Itchimbía Hill from where you will have an overview of the historical city.
Right after we will start the city tour with a visit of the old colonial Quito starting in Santo Domingo Plaza walking through one of the oldest streets in the town "La Ronda Street" where you will see how the colonial houses were built and how the Quiteños lived in the sixteen hundred. Your walk takes you through the city museum to San Francisco Plaza, making a quick stop to try the typical sweets of Quito. San Francisco is the oldest church in Quito and it is full of history and legends. Finally, a visit to the main square where the presidential palace, the main cathedral and some other important buildings can be appreciated. La Compañía de Jesus church is one of the most beautiful churches in South America or perhaps the world, this is the last treasure to be visited in our program before your guide takes you to back to the hotel.
DAY 8, FRI, SEPTEMBER 7 
FLY TO GALAPAGOS & BOARD THE FIRST CLASS TREASURE OF GALAPAGOS
AM: Your guide will pick you up from the hotel lobby on time to transfer you to the airport in Quito airport for the Avianca Airlines flight # 1632, departing Quito at 07:50 am and arriving in Baltra Island at 09:50 am. Transfer to the first class catamaran TREASURE OF GALAPAGOS.
Begin your 4 night cruise through Darwin's "Enchanted Islands". Accommodations as a private charter in one master suite and 4 twin bed cabins on main deck and four cabins on upper deck two matrimonial and two twin bed cabins "double accommodation". All cabins are spacious and feature a private balcony, bath/shower and air-conditioning. All meals, lectures and shore excursions are included. The excursions and cultural programs are led by category "3" naturalist with years of experience in guiding in the Galapagos Islands.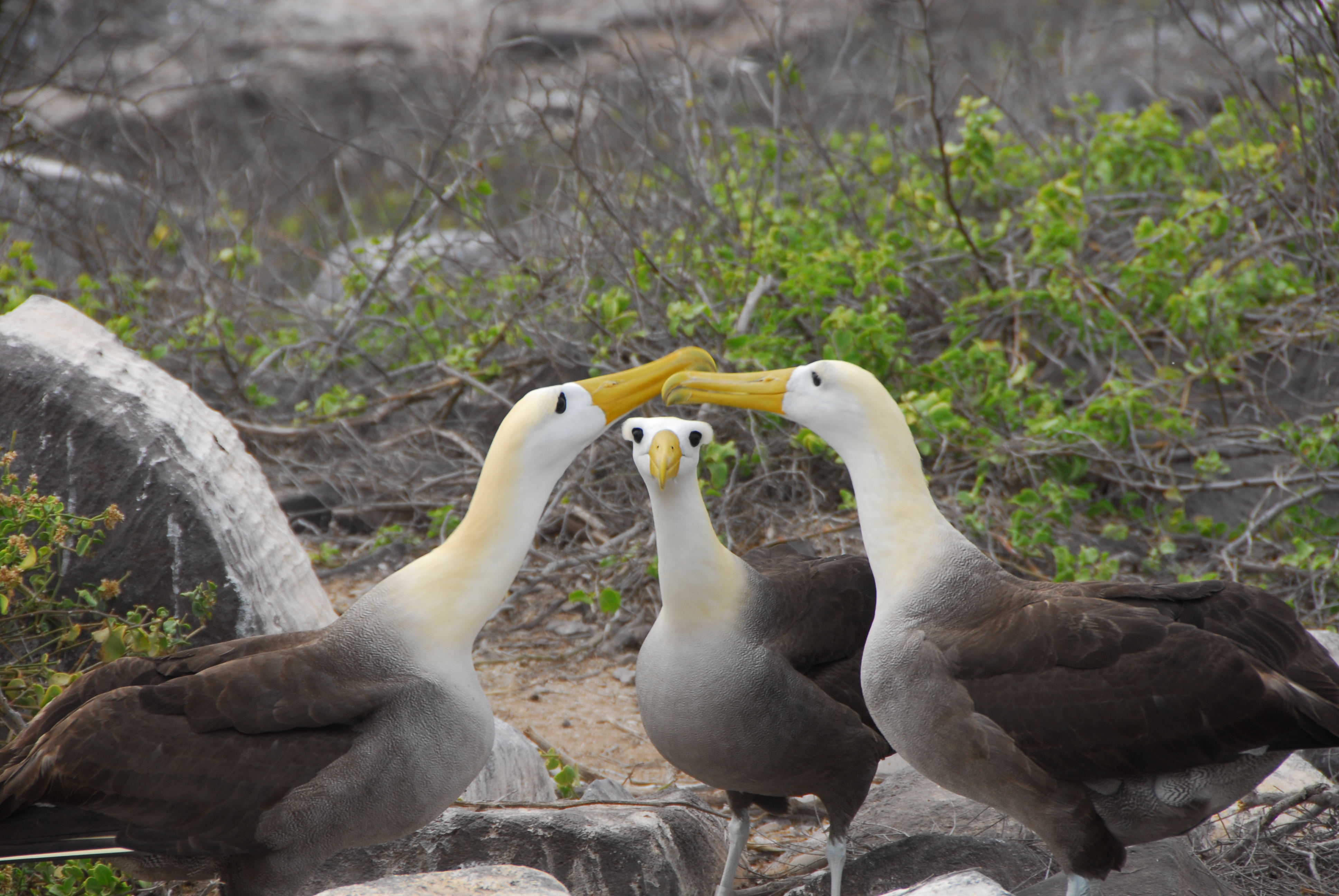 PM: Visit Charles Darwin Research Station, Santa Cruz Island.
(L, D)
DAY 9, SAT, SEP 8
CRUISING THE GALAPAGOS ISLANDS
AM: Visit Sullivan Bay, Santiago Island.
PM: Visit Bartolome Island.
(B, L, D)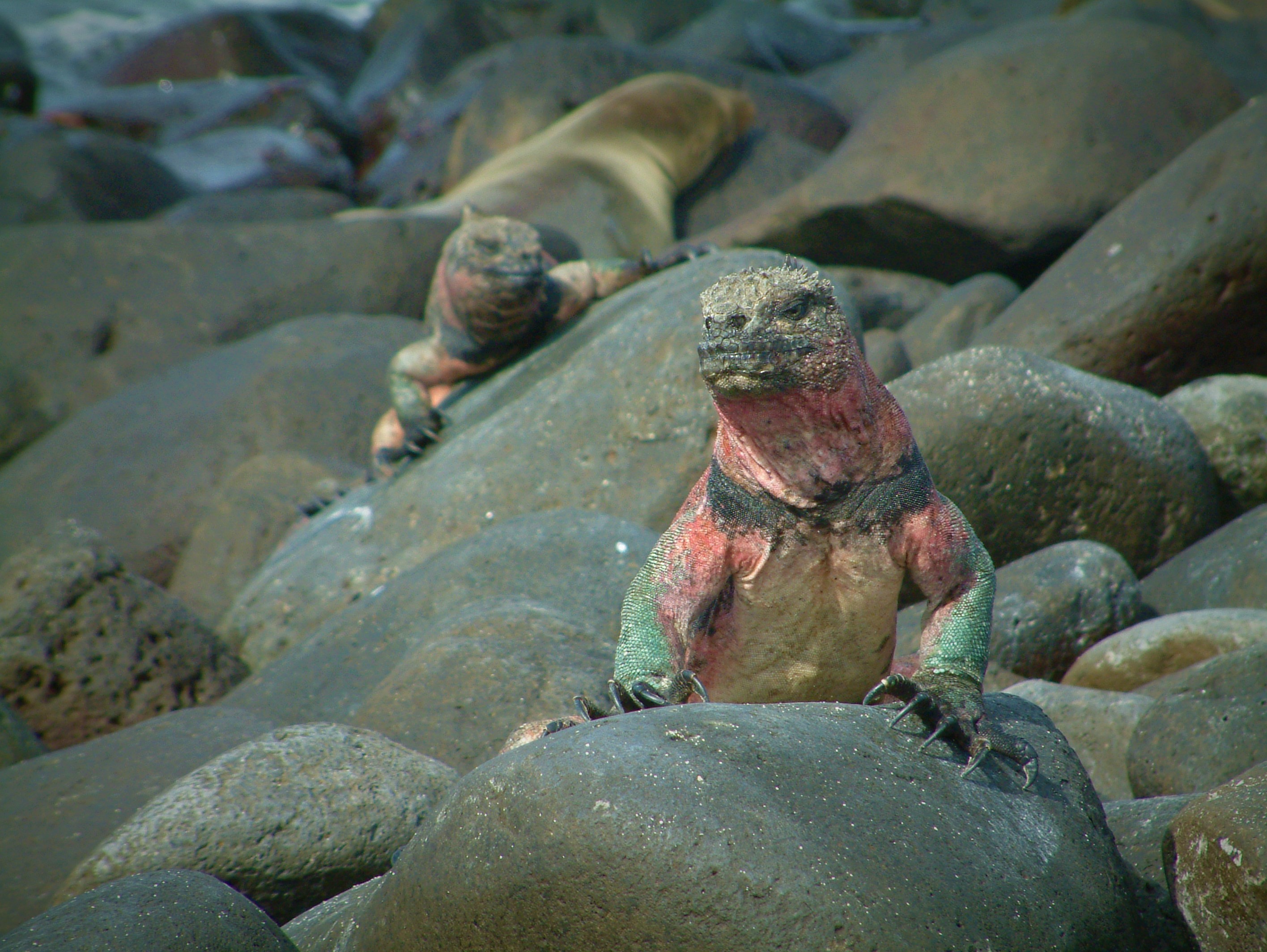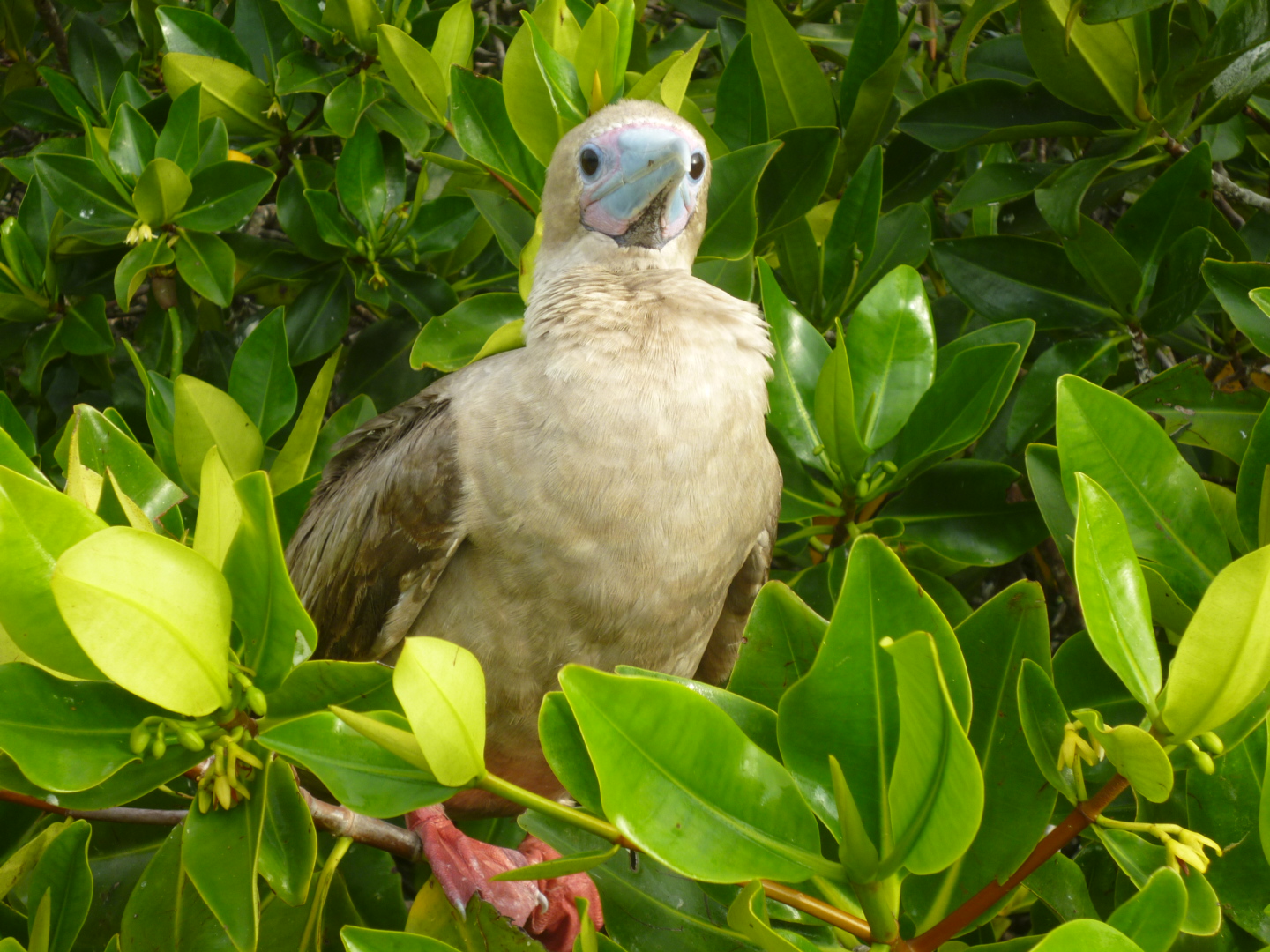 DAY 10, SUN, SEPTEMBER 9  
CRUISING THE GALAPAGOS ISLANDS
AM: Visit North Seymour Island.
PM: Visit Mosquera Islet, Santa Cruz
(B, L, D)
DAY 11, MON, SEPTEMBER 10 
CRUISING THE GALAPAGOS ISLANDS
AM: Visit South Plaza Island.
PM: Visit Which Hill, San Cristobal Island.
(B, L, D)
DAY 12, TUE, SEPTEMBER 11  
CRUISING THE GALAPAGOS ISLANDS
AM: Visit the Interpretation Center, San Cristobal Island. Transfer to the San Cristobal airport for your flight back to Quito on Avianca Airlines flight # 1631 departing Galapagos at 13:20 pm and arriving in Guayaquil at 16:10. Direct connection for your flight to Lima. Upon arrival at Lima airport, a representative from our company will be waiting for you and will assist you to your hotel in the same airport Wyndham Airport hotel.  One night, at Junior Suite room.  Buffet Breakfast and local taxes included.
PRICE
| | |
| --- | --- |
| RATE PER PASSENGER  |   |
| Sharing DOUBLE or TWN room (Ecuador Portion) | $2900 |
| Single Supplement (Ecuador Portion) | $800 |
| | |
| Sharing DOUBLE or TWN room (Peru Portion) | $2050  |
| Single Supplement (Peru Portion) | $650 |
*
** An $800 Deposit is due to hold your place for the trip.
Because there are only 8 cabins in the luxury Galapagos catamaran, please contact me right away if you are interested as it will fill quickly!
Peru Portion INCLUDES:
Private services with local English speaking guide, and assistance throughout the trip
All entrance fees to the sites mentioned above
Meals: Daily Breakfast, 8 lunches and 5 dinners
Roundtrip train ticket to Machu Picchu via Vistadome coach
2 Entrance tickets to Machu Picchu & Huayna Picchu
Bus tickets to and from the Machu Picchu ruins per person
6 nights accommodation in local and boutique hotels
All tips (except hotel staff & guides); additional tips are optional and voluntary.
Ecuador Portion INCLUDES:
1 night at hotel boutique Patio Andaluz or Similar including Breakfast and local taxes
PRIVATE Services mentioned with English speaking guide and entrance fees when its required (Transfers, Quito City tour and Quilotoa full day).
Meals mentioned (B: Breakfast, L: Lunch, D: Dinner)
5-days/4-night cruise on board the 1st class Treasure Catamaran including: Full board, transfers in Galapagos upon arrival to the islands and viceversa, soft bevrages (water, coffee and tea), excursions with English speaking naturalist guide, fuel surcharge.
EXCLUSIONS:
Flight Lima to Quito (approx. US$500 per person).
Galapagos flights (from mainland Ecuador to Galapagos & Viceversa) $540 p/p approx. These flights have to be issued by EQ Touring due to some operational considerations.
Entrance fee to the islands $100 p/p. Clients may pre-pay this fee to EQ Touring or pay directly in Galapagos upon arrival to Galapagos in cash.
Transit Control Card $20 p/p. Clients can also pre-pay this fee to EQ Touring or pay for this before the check-in at the airport for the flight to Galapagos.
Contact Shelley with questions or to sign up for this amazing adventure:
919-623-3521         email shelley@mytripcoach.com